A tak właściwie… ten ostatni Poniedziałek. XXV Bieg Niepodległości za nami. Z jednej strony radość, że udało mi się przebiec lepiej niż zakładałem oraz poprawiłem życiówkę o równo minutę, a z drugiej strony lekka niepewność co dalej… Jak patrzę na swój kalendarz treningowy na najbliższy okres to widnieją w nim max 3 biegi w tygodniu po 8 km. Nadeszło roztrenowanie, czyli czas gdzie organizm wchodzi na wolniejsze obroty.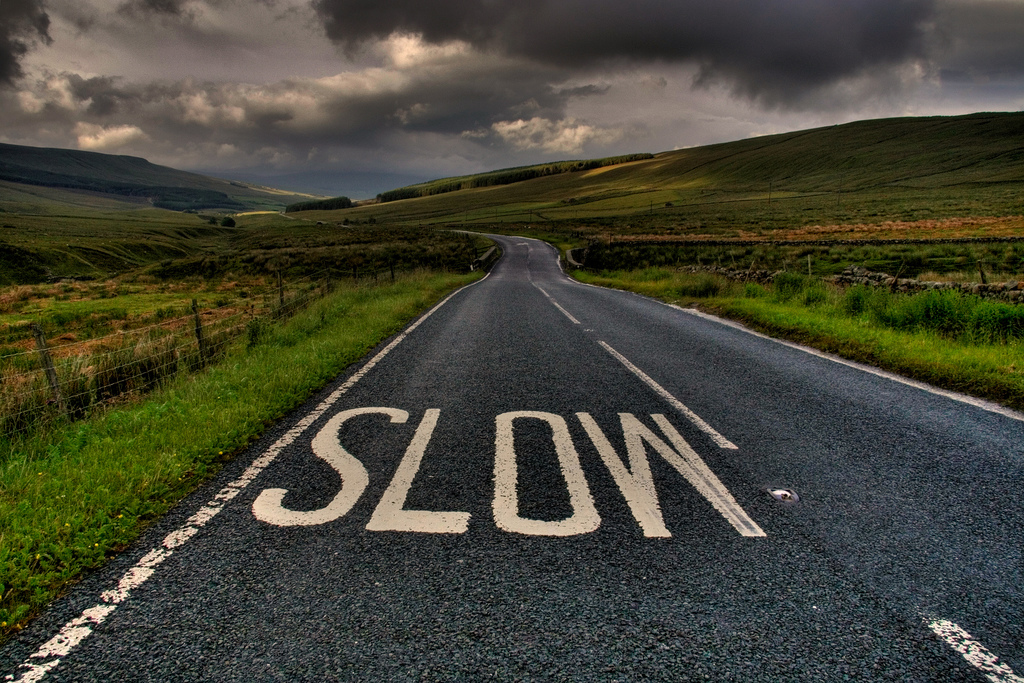 Bieganie jest jak nałóg. Im więcej biegam tym bardziej w to wsiąkam. Tym bardziej niepewne jest dla mnie to, co będzie działo się w najbliższym czasie. Ale jak to? Obudzę się rano i nie mogę iść pobiegać? Trenowałem intensywnie od kwietnia. Treningi 4-5 razy w tygodniu przez 7 miesięcy. Chcę tego czy nie – czas odpocząć – należy się przerwa!
W Polsce bieganie stało się już prawie sportem narodowym. Ciężko jednak mówić o konkretnym sezonie biegowym. Kiedyś maratony odbywały się na wiosnę i na jesieni. Teraz bez problemu znajdziemy kilka dużych biegów w każdym miesiącu, nie mówiąc już o popularnych dziesiątkach czy piątkach. Dlatego też nie jest łatwo powiedzieć o konkretnym okresie, kiedy powinniśmy zrobić sobie przerwę. Nie można też jednoznacznie określić ile ta przerwa ma trwać. Dla osób biegających regularnie po 2-3 razy w tygodniu dobrym odpoczynkiem będą 2 tygodnie. Dla tych, którzy trenują już 4-5 razy w tygodniu przyda się dłuższy odpoczynek: 21 dni -oczko – byłby w sam raz. Aczkolwiek należy pamiętać, że jest to kwestia bardzo indywidualna.
Czas roztrenowania warto zacząć po osiągnięciu głównego celu na dany okres treningowy. Dla mnie był to Maraton Poznański . Kiedy wbiegłem na metę, rozmawiałem z moim trenerem Łukaszem co dalej i ile powinienem odpoczywać. Uzgodniliśmy, iż roztrenowanie odłożymy trochę w czasie i wykorzystamy zbudowaną formę do poprawienia życiówek na krótszych dystansach. Po samym maratonie czułem się dość dobrze. Następnego dnia godzina basenu pozwoliła na rozruszanie nóg. Już dwa dni po królewskim biegu zrobiłem 6 km. Zaczęliśmy szukać jakiegoś biegu który miałby miejsce 2 tygodnie później lecz nie było nic w okolicy. Pierwszym planem była Praska Dycha tydzień później. Jednak miałem wrażenie, że biegam na dość wysokim tempie, więc odpuściliśmy. W dwa tygodnie po Maratonie pobiegłem 5 km z czasem 20:46 min. Dziś udało mi się ukończyć 10 km Bieg Niepodległości z czasem 44:20 min poprawiając poprzedni rekord o minutę.
Najbliższe trzy tygodnie to czas na regenerację organizmu. Wiem, że nie będzie łatwo i trochę dziwnie przerzucić się ze stałego treningu na "niebieganie". Roztrenowanie nie oznacza jednak siedzenia na kanapie i wcinania chipsów. Niby już po sezonie i można pomyśleć, że nie trzeba dbać o to co się je. Ale wcale nie! Nadal warto dbać o to co jemy. Prawdopodobnie nasza waga wzrośnie o kilka kilogramów lecz nie należy się tego obawiać. Bardzo szybko pozbędziemy się ich, gdy tylko wkroczymy w okres przygotowawczy do następnego okresu startowego.
Roztrenowanie to okres gdzie nasz organizm odpoczywa, ale możemy sobie pozwolić na innego rodzaju sporty, których podczas okresu treningowego nie uprawialiśmy bo po prostu nie mieliśmy na to czasu. To idealny okres na basen, siłownie, squasha. Bieganie nie znika z planu treningowego, ale nie jest w tym momencie na pierwszym miejscu.
Wiele osób obawia się, że jeśli kilka dni nie pobiega to forma spadnie. Sam w głowie mam takie myśli. Ale czy tak jest naprawdę? Żebyśmy mogli rozwijać się i osiągać lepsze wyniki, musimy pozwolić sobie na zwolnienie tempa, po to aby w nowy sezon wejść wypoczętym i zregenerowanym oraz by zbudować formę jeszcze lepszą niż w minionym sezonie. Nasze mięśnie wyposażone są w pamięć. Dziwnie to brzmi, ale one pamiętają jak ciężko pracowały i jak tylko damy im bodziec do ponownej pracy to będą wiedziały jak się zachować. Zatem nie powinniśmy obawiać się, że jeśli teraz odpoczniemy to w przyszłym roku będzie ciężko wrócić do formy. Przecież nadal będziemy w ruchu, tylko w innej formie.
Mój plan treningowy na najbliższe 3 tygodnie zakłada 2 dni pełnego odpoczynku oraz :
pływanie – 1-2 razy w tygodniu
siłownia – 1 raz w tygodniu
spokojne krótkie 8km wybiegania -2-3 razy w tygodniu
zajęcia ogólnorozwojowe – 1 raz w tygodniu
Zajęcia ogólnorozwojowe to 1.5 godziny ćwiczeń gdzie robię brzuszki, wypady, wyskoki, pompki i rzucam piłką lekarską. To trening po którym czuję zakwasy. Ćwiczenia te budują mięśnie brzucha i grzbietu, które ważne są podczas biegania i na pewno pomogą w przyszłym sezonie.
Wiem, że przez najbliższe 3 tygodnie będę tęsknić za stałymi biegowymi treningami, ale w sumie może to i dobrze? Z większą chęcią powrócę do tego co jest częścią mojego życia, do tego co daje mi siłę na cały dzień… do biegania.
Wam też życzę odpoczynku, jeśli już go planujecie. Pamiętajcie, że aby móc się rozwijać, musimy też umieć odpoczywać. Teraz jest czas na odrobienie zaległości towarzyskich, wyspanie się i zrobienie tego wszystkiego na co nie było czasu przez cały okres treningowy.
Miłego odpoczynku. Dajcie znać jak planujecie się regenerować.